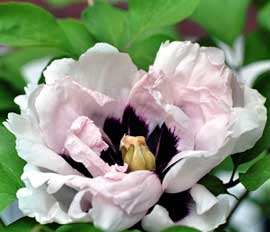 Short portrait:
Rockii peonies have a very well scent and impressive dark, distinct colouring of the flower. They have a natural robust wild character in many colours and flower forms.
Rockii peonies are different from shrubs because of their summer green, bushy, lignifying growth. Therefore they are called tree peonies.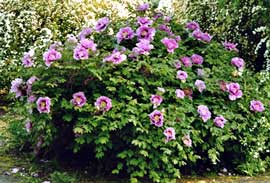 Rockii peony features:
impressive beauty of the flowers with dark colouring
nice scent
healthy and strong growth
especially robust (summer and winter)
long lasting and easy to care for
can be cut well (also as hedge)
!! Please prevent from too much wetness (all peonies) !!